Avocado Feta Dip
Inspired from: two peas & their pod recipe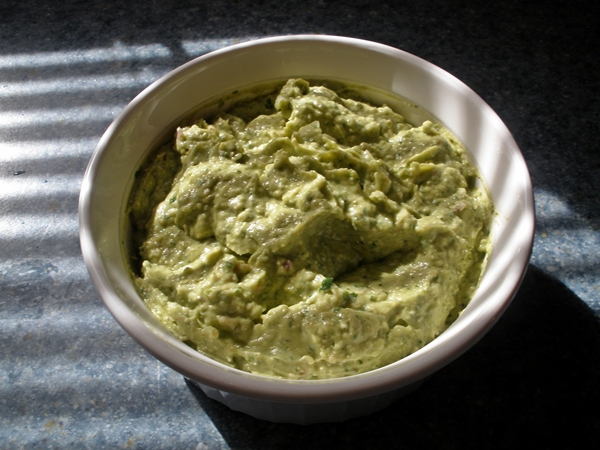 Creamy avocado and feta dip to serve with some fresh tortilla chips and a nice cold drink.
Avocado Feta Dip
Author:
Simple Foods Solutions (originaly from two peas & their pod)
Ingredients
2 Ripe avocados, pitted & scooped out
½ cup feta cheese
¼ cup red onion, chopped
1 teaspoon minced garlic
1 tablespoon minced jalapeno pepper
⅓ cup chopped fresh cilantro
Juice from 1 lime
Salt and pepper to taste
Instructions
Add all items to a food processor and blend until creamy and smooth, about 45 seconds.
 Here are a few photos from us preparing this recipe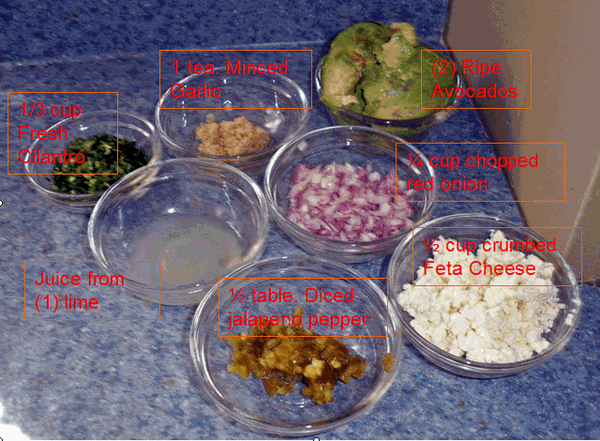 Collect all of the above item and get out your food processor. You can use a blender otherwise.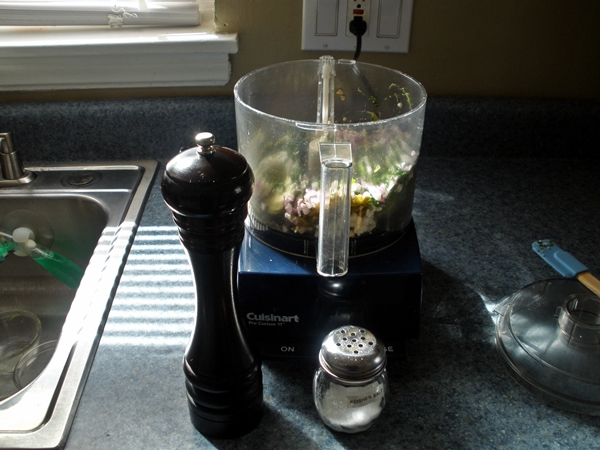 Add the avocados, onion, garlic, feta, cilantro, hot pepper, lime juice and salt and pepper to your blender or food processor. Add the salt and pepper to the blending bowl. (If you do not have either a food processor or a blender, you can make this in a mixing bowl by hand. Just try to get it as smooth as possible).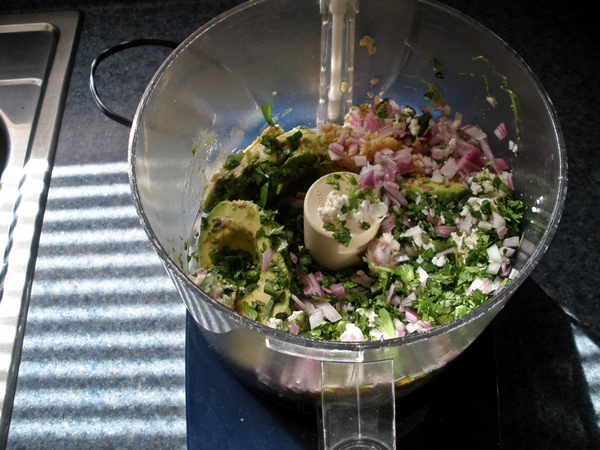 Blend until smooth. about 45 seconds.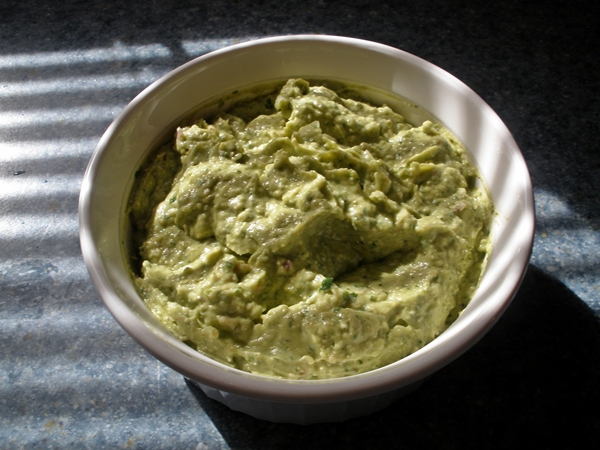 Get some fresh tortilla chips and a cool drink and enjoy!
Check out our favorite Cook Books