Bacon and Broccoli Rice Bowls
Inspired from: Food Network Kitchen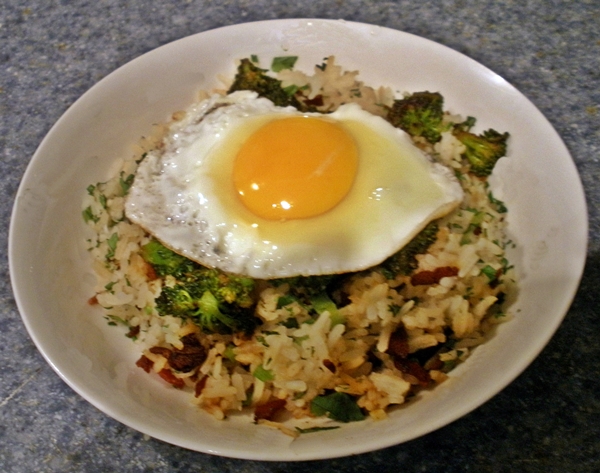 What can I say, good for you broccoli, mixed with bacon, rice, soy sauce, and fresh herbs; then toped with a sunny side up egg. Yummy!

Bacon and Broccoli Rice Bowls
Author:
Simple Food Solutions (Inspired from Food Network Kitchens)
Ingredients
1 cup basmati rice
6 slices bacon, chopped
1 head broccoli florets cut into small pieces
2 tablespoons soy sauce
1½ teaspoons sesame oil
3 tablespoons chopped fresh cilantro
2 scallions, chopped
1 tablespoon olive oil
Instructions
Place rice in a medium sauce pan. Add 2¼ cups water, a pinch of salt, and 1 tablespoon olive oil. Bring to a simmer, cover, reduce head to low and cook for 14 minutes. Remove from heat and allow to rest covered for 4 minutes.
Meanwhile, cook the bacon in a large nonstick skillet until crisp, about 10 minutes. Transfer to a paper towel to drain grease. Pour out all but 1 tablespoon of the bacon drippings.
Heat the leftover grease. Add the broccoli and cook, stirring occasionally, about 2 minutes. Add ¾ cup water and simmer until the broccoli is crisp tender, about 3 minutes. Stir in the soy sauce and ½ teaspoon sesame oil. Mix the rice into the pan with the broccoli and combine.
Divide the rice into serving bowl.
In the same skillet, heat the remaining 1 tablespoon of sesame oil. Crack the eggs into the skillet, season with salt and pepper, and fry until sunny side up. Place 1 egg on each rice bowl. Top each rice bowl with scallions, bacon, and cilantro.
Here Are pictures from use making this recipe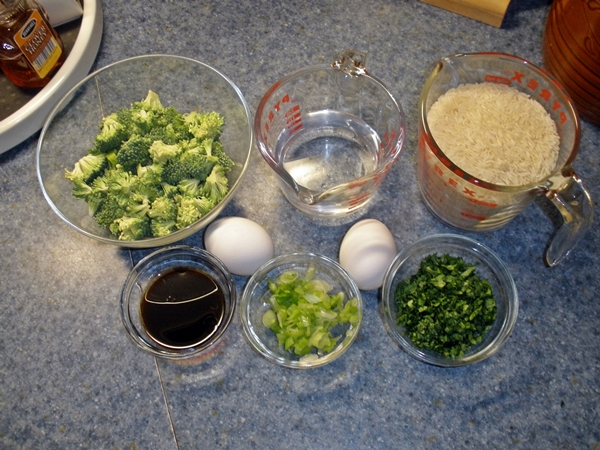 Gather together all of the goodies for cooking. We did not picture cooking the rice. I hope everyone knows how, but if you need rice cooking instrcutions, you can click here.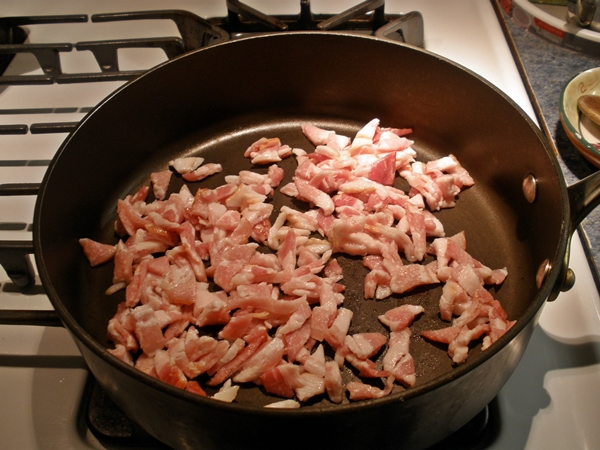 In a large skillet over medium high heat, we cooked the bacon for about 10 minutes. We did not want the bacon overly crisp, but cooked. Transfer the bacon to a paper towel. pour out all grease except 1 tablespoon.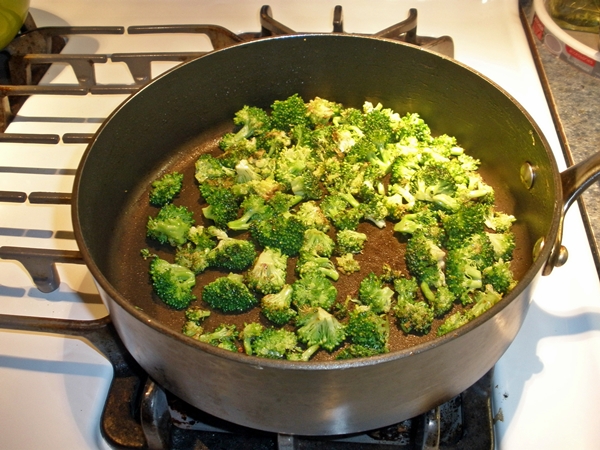 Heat the grease, then add the broccoli. cook and stir for 2 minutes. Add 3/4 water and bring to a simmer. Cook for about 3 minutes.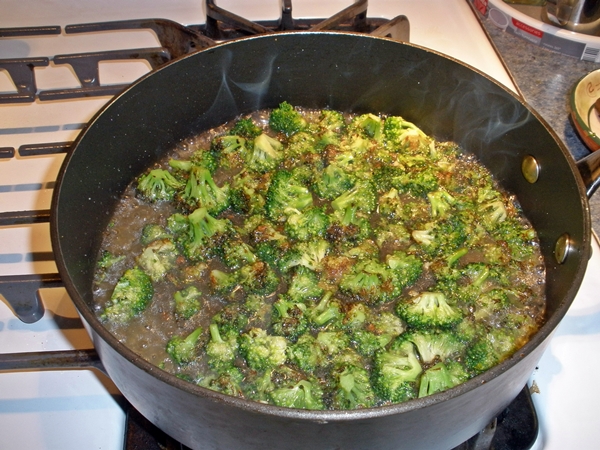 Add the soy sauce and 1/2 teaspoon sesame oil. mix the rice and broccoli into the pan. combine well. Heat for 30 seconds. Remove rice mixture to 2 large serving bowls. In this same skillet, crack (2) eggs and fry just until the whites set up firmly. Serve eggs over each rice bowl.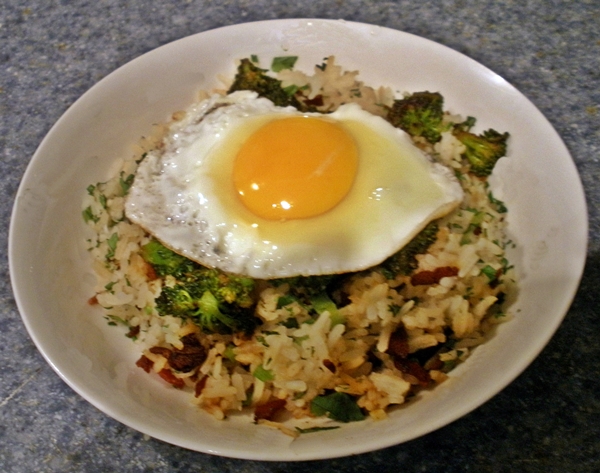 By: Tom Corliss