Cucumber Avocado Salad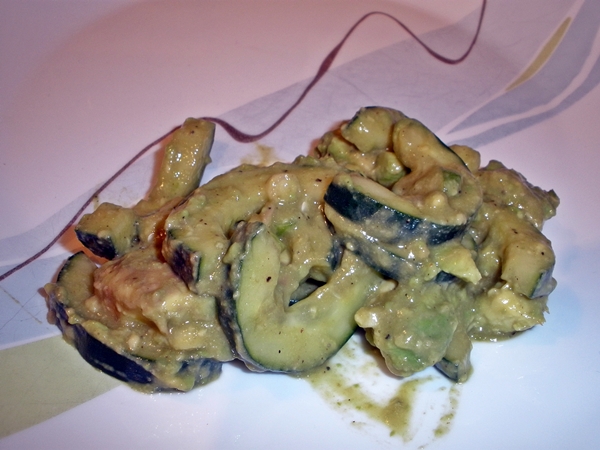 Old fashioncucumber sald with a twist. Avocado! Nice and creamy and really good for you.
Cucumber Avocado Salad
Author:
Simple Food Solutions
Ingredients
2 tablespoon white wine vinegar
1 tablespoon plain Greek yogurt
1 cucumber
3 scallions
1 tablespoon soy sauce
1 tablespoon olive oil
1 avocado, halved, seeded, chopped
Salt and pepper
Instructions
In a small glass bowl, mix dressing of vinegar, yogurt, soy sauce, oil, and salt and pepper.
Cut cucumber in half lengthwise. Remove seeds with a spoon. Slice cucumber. Place in a glass mixing bowl.
Add avocado and scallions.
Gently mix in dressing.
Here are some pictures from us cooking this recipe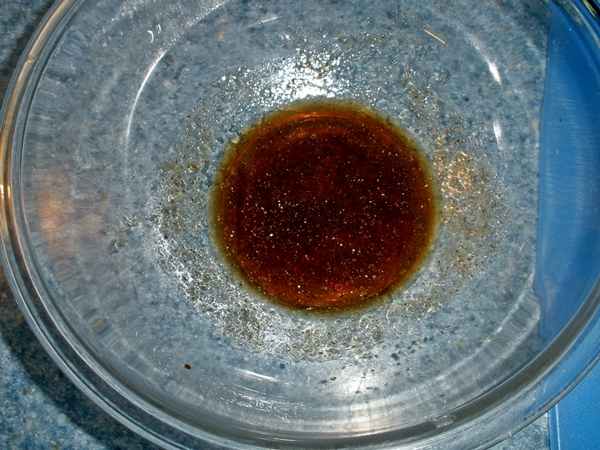 In a glass style mixing bowl, never use metal if you wil be mixing a recipe with vinegar, mix dressing of vinegar, yogurt, soy sauce, oil, salt, and peper. Whisk to mix together.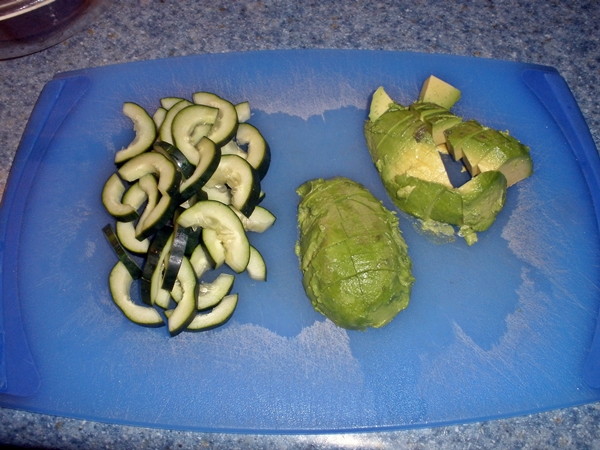 Cut cucumber in half lengthwise, scoop out the seeds with a spoon and slice into 1/4 inch slices. Remove the avaocado from the peel and dice. Use the white and light green parts of the scallions, chopped finely.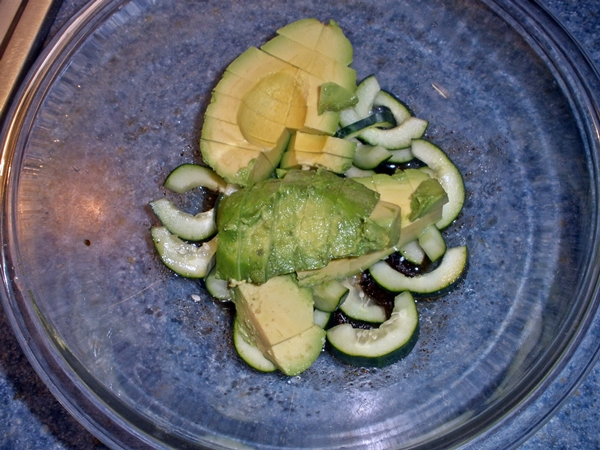 Transfer the cucumber, scallions and alvocodo to the mixing bowl with the dressing. (feel free to add some thinly sliced red onion instead of the scallions and/or fresh garlic)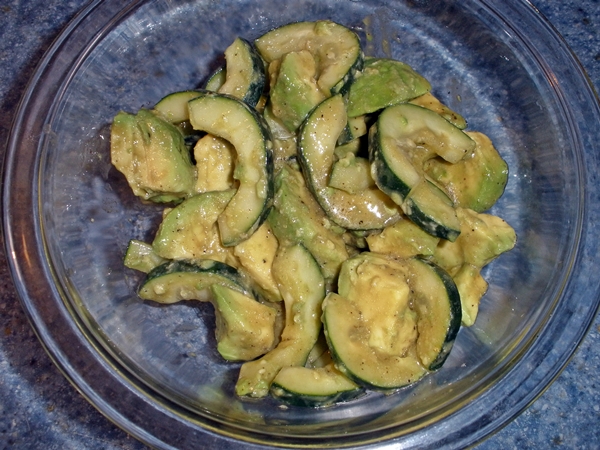 Mix wel. The avocodo will break down and become really creamy as it sits in the vinegar dressing. For best taste, cover and put in the fridge for a few hours.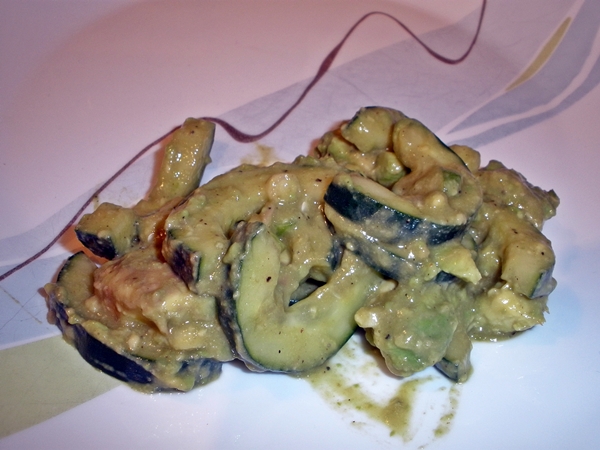 This is a super good tasting and creamy side salad.
Cooked By: Tom Corliss
——————————————————————————————————————————————————————————————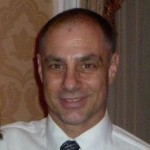 About Tom Corliss
Tom Corliss is a web publisher, internet marketer, and website developer, with 3 current websites, Home Information Guru.com, Home Selling Resources.com, and Simple-Food-Solutions.com. He also runs a home improvement company Corliss Property Enhancements. He has recently completed a new e-Book for anyone wanting to sell their home fast: Home Sellers Handbook
——————————————————————————————————————————————————————————————-
Check out our favorite Cook Books