Spinach Quinoa with a Sunny Side Up Egg
Nothing like taking some nice healthy quinoa, mixing in a little fresh spinach and serving with a yummy sunny side up egg. Make my mouth water just looking at it.
Spinach Quinoa with a Sunny Side Up Egg
Author:
Simple Food Solutions
Ingredients
½ cup quinoa cooked according to package directions, use broth instead of water
2 eggs
¼ cups finely chopped onion
1 teaspoon minced garlic
1 teaspoon olive oil
1 teaspoon of sesame oil
2 tablespoon soy sauce
6 ounces fresh baby spinach
Instructions
Cook the Quinoa according to package instructions. Set aside.
Heat olive oil and Sesame oil in a large frying pan.
Toss in onions and sauté for 2 minutes.
Add garlic and continue to sauté for 1 minute.
Add the spinach and soy sauce and sauté until spinach is wilted.
Add quinoa to fry pan and mix well. Heat through.
Transfer quinoa mixture to serving bowls.
Fry up 2 eggs, sunny side up style, in the same frying pan and place on top of quinoa and spinach.
Drizzle with a little more soy sauce for flavor.
Break egg yolks and mix into quinoa mixture.
Let us show you how we cooked this dish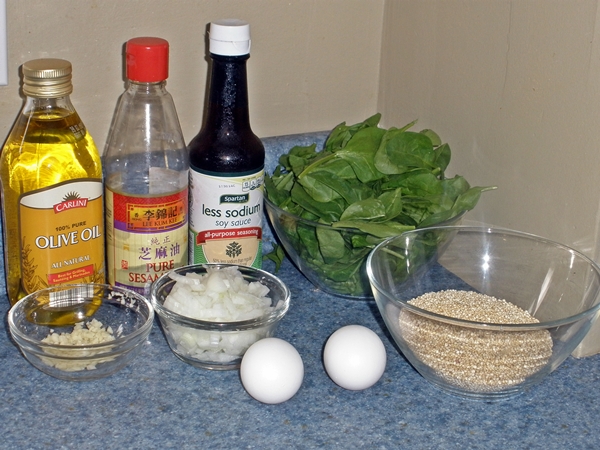 First collect all of the ingredients and measure it all out.Not to much to this dish. Feel free to add even more spinach. We only had this much left so that is what we used.
Cook quinoa according to the package directions and set aside to keep warm.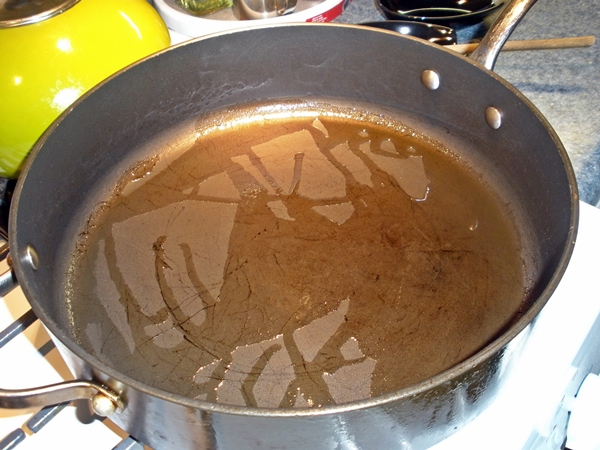 In a large skillet, heat both olive oil and sesame oil. (Make sure to use the sesame oil. It adds great taste.)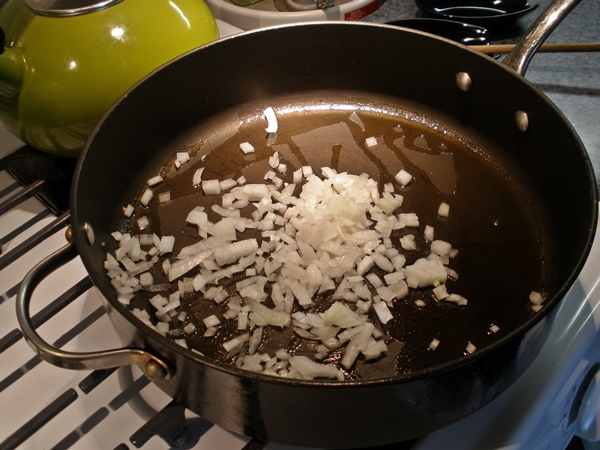 Toss in the onions and saute for 2 minute to start to soften. Make sure to stir as they are cooking.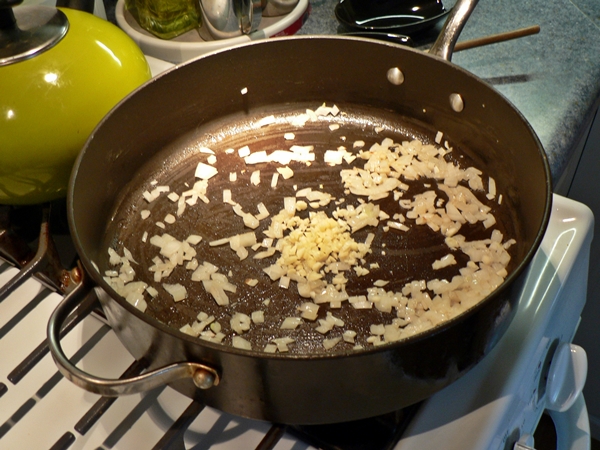 Add the garlic and continue to saute for 1 more minute. Now it's look and smelling good!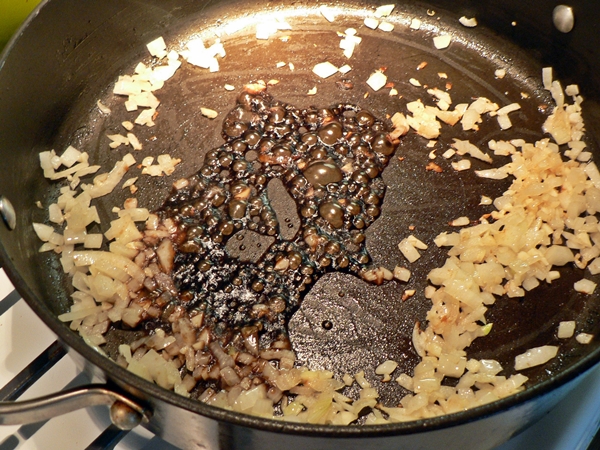 Add the soy sauce.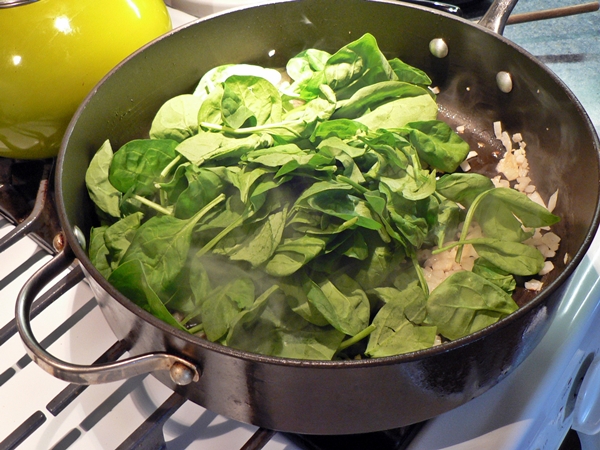 Now add the spinach to the pan. Stir and cook until the spinach is completely wilted. This does not take long at all.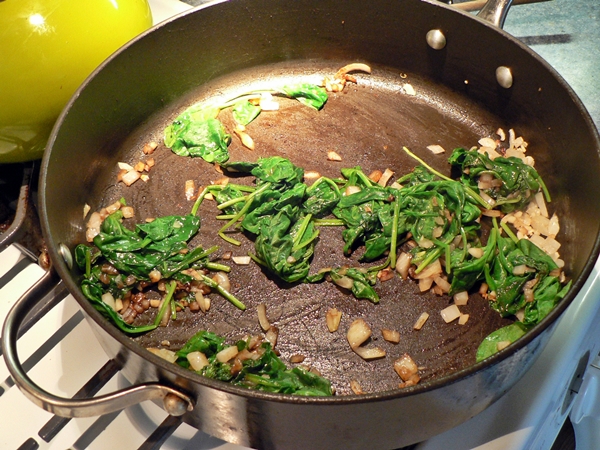 As you can see the spinach wilts down to almost nothing. This is why you can add much more then we call for in this recipe.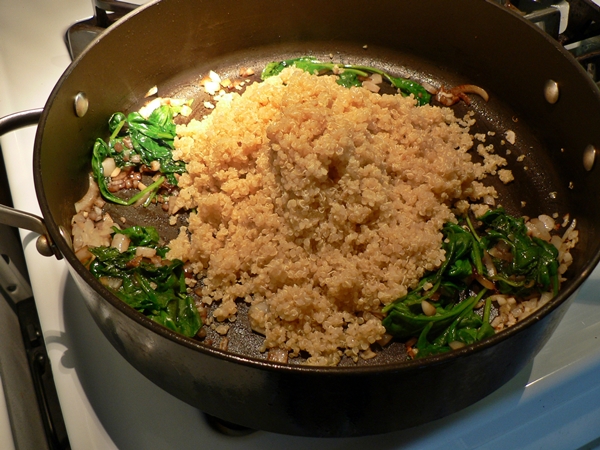 Add the quinoa to the skillet and mix everything together to blend these great taste. Now, transfer the mixture to (2) serving bowl and cover to keep warm.
In this same skillet, genitally crack (2) eggs and cook on (1) side for about 1 minute, just until the whites completely firm-up. Transfer 1 egg each to the top of the pile and serve it up.
Cooked By: Tom Corliss