Chicken Pomodoro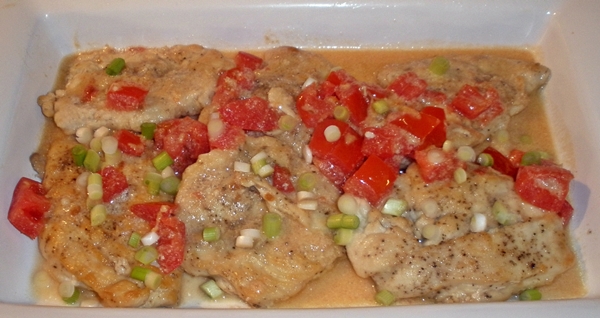 This is a great chicken cutlet dish with green onions, fresh tomatoes and a vodka cream sauce.
Chicken Pomodoro
Author:
Simple Food Solutions
Ingredients
4 skinless, boneless, chicken cutlets (flattened) about ½" thick
¼ cup vodka
2 Tablespoons olive oil
½ cup chicken broth
2 Tablespoons fresh lemon juice
½ cup fresh tomatoes chopped
2 Tablespoons heavy cream
⅓ cup minced scallions
Instructions
Season cutlets with salt and pepper then dust with flour.
Sauté cutlets in oil, about 2 minute each side. Transfer to a platter and cover to keep warm.
Deglaze pan with vodka and cook until vodka is nearly gone.
Add broth and lemon juice. Return cutlets to pan and cook each side 1 minute. Transfer cutlets to a warm plate to serve. Cover to keep warm.
Finish the sauce with tomatoes and cream. Heat through, then pour over cutlets
Garnish with the scallions
Here are pictures from us cooking this recipe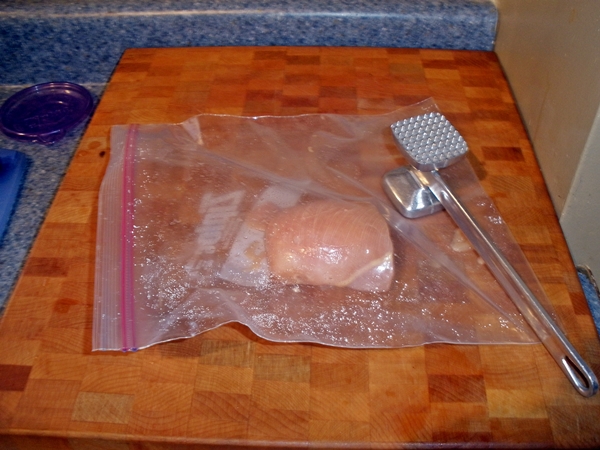 We use our heavy duty cutting board and place 1 chicken breast at a time in a gallon size freezer bag. We they use a meat mallet and pond each breast down to between 1/4 to 1/2 inch thick. Next, we cut the cutlets in half to make it easier to cook them. Make sure to wash everything well after handling the chicken.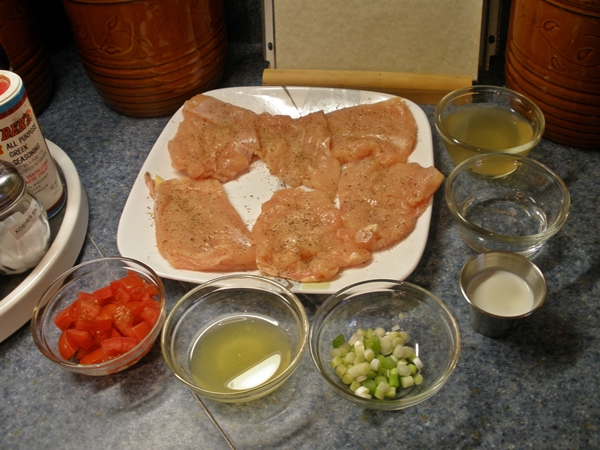 Next,  we gathering all of of ingredients. Season each side of the cutlets lightly with salt and pepper.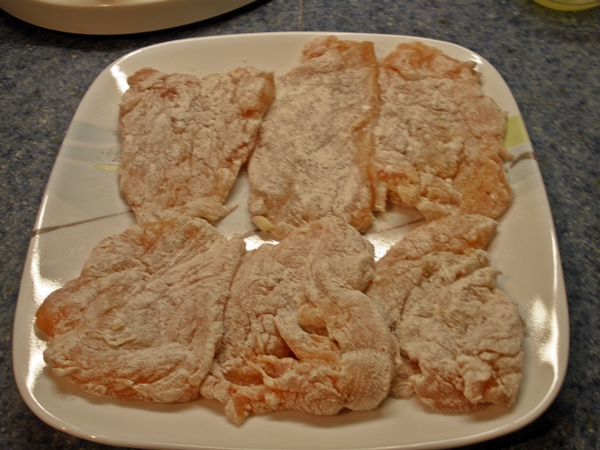 Now we dust the cutlet with light all purpose whole wheat or regular flour and shake off the excess.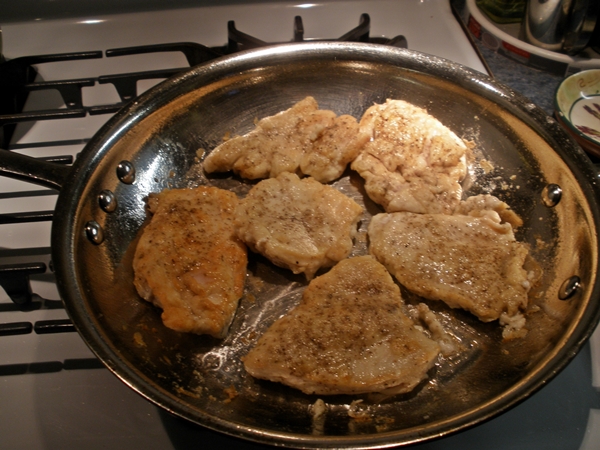 In a large skillet, heat the oil and saute the cutlets for 2 minutes on each side.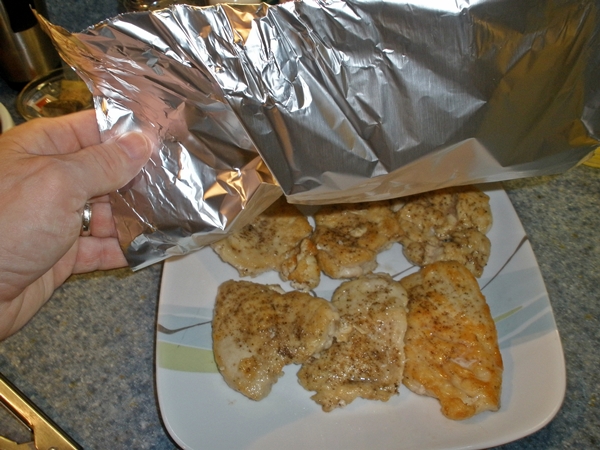 Transfer the cutlets to a plate and cover to keep warm.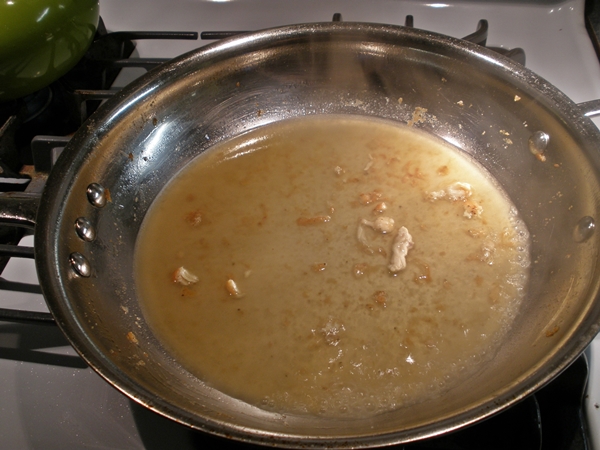 Add the vodka to the skillet and scrap up all of the brown cooking bits. de-glaze the pan until almost all of the vodka is gone. Now, add the broth and lemon juice. After about 30 seconds , add the cutlets and any juice that colected on the plate back to the skillet. Cook cutlets on each side for 1 minute longer.
Next, transfer cutlets back to serving dish and cover to keep warm. Finish the sauce by adding the cream and tomatoes. Simmer for 1 minute. pour sauce over cutlets.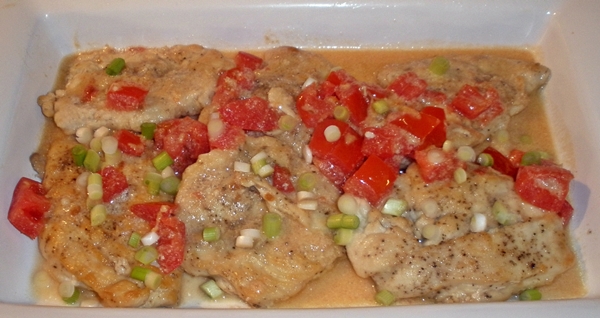 Garnish with scallions and serve.
Cooked By: Tom Corliss