Lamb Salisbury Steak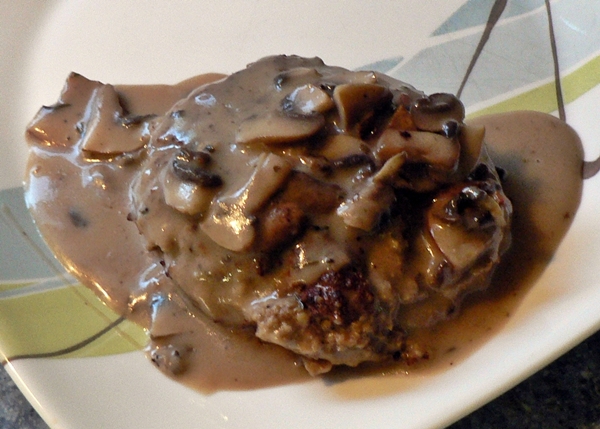 A great comfort food that has been updated with ground lamb meat and lots of fresh mushrooms.
Lamb Salisbury Steak
Author:
Simple Food Solutions
Ingredients
2 can (10 ¾ oz.) Cream of Mushroom Soup
¼ cup milk
1 pound ground lamb
½ cup dry bread crumbs
1 small onion, finely chopped
1 egg, beaten
1 Tablespoon oil
½ cups fresh sliced mushrooms (about 4 oz.)
1 tablespoon Worcestershire sauce
½ teaspoon ground pepper
½ teaspoon salt
Instructions
In a large bowl, mix thoroughly ¼ cup soup, lamb, bread crumbs, onion and egg. Shape firmly into 4 patties of even thickness. Put patties on a plate and refrigerate for 1 hour to help solidify.
In a separate bowl, mix the soup, milk, salt, pepper, Worcestershire sauce, and mushrooms. Set a side.
In a large skillet over medium-high heat; warm the oil. Season both sides of the patties with salt and pepper. Cook the patties until browned, about 3 to 4 minutes on each side. Remove patties to a plate and keep warm.
In the same skillet, add the soup mix. Heat to low simmer. Return patties to skillet. Cover; simmer for 20 minutes.
Here 's pictures of us cooking this reccipe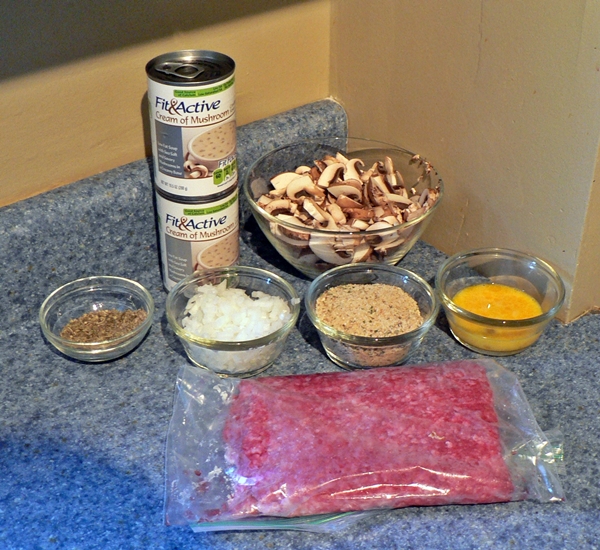 We decided to cook this because we had found ground lamb on sale for only$2.99 per pound at our local store. You can see by this picture that we use Fit and Active brand cream of mushroom soup, which is from Aldi. It is much lower in both fat and salt then even the healthly choice brands.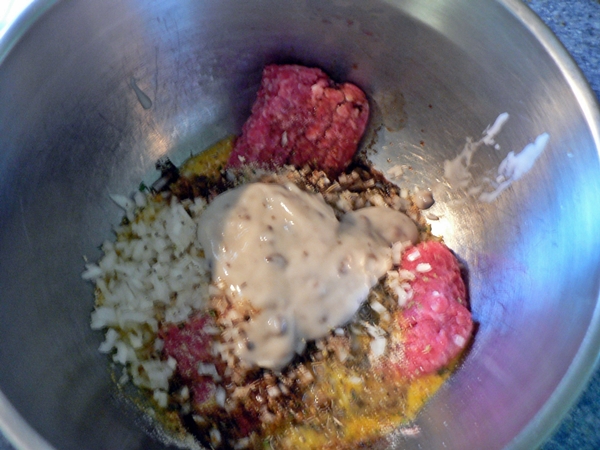 This recipe is really easy. It is similar to making mini meatlaofs or hamburgers. Combine onion, lamb, breadcrumbs, 1/4 cup of soup, and a little salt and pepper. Blend well.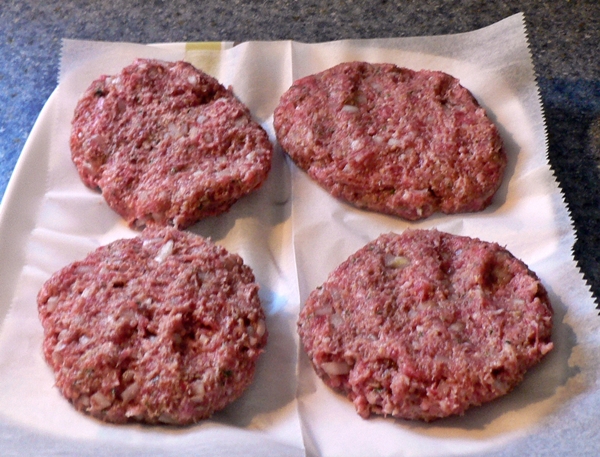 Form the meat mixture into 4 even size patties. Place on a plate and cover. Put these patties in the fridge for 1 hour to firm up.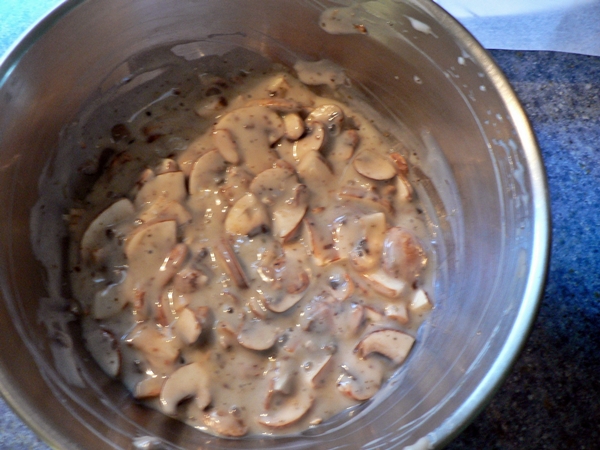 Meanwhile, in a mixing bowl, combine rest of the soup, milk, salt and pepper, worcestershire sauce, and mushrooms.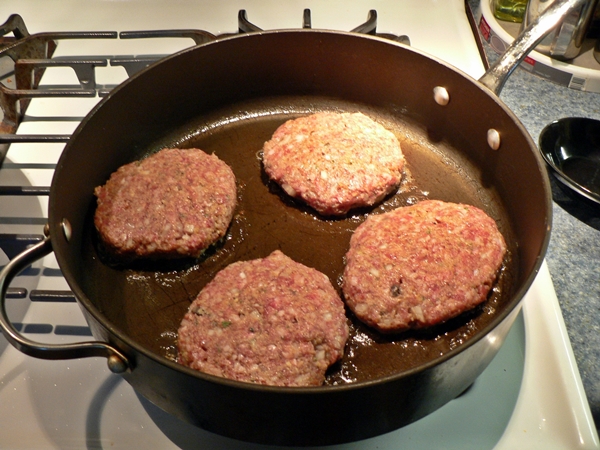 In a large skillet over medium high heat, warm the oil. Cook the patties on each side for 3 to 4 minutes.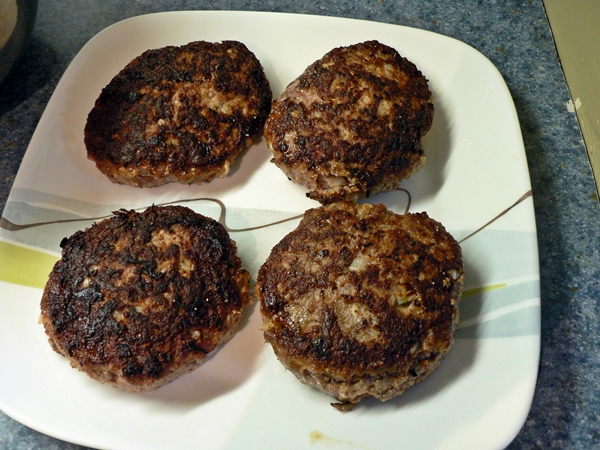 Transfer patties to plate and keep warm.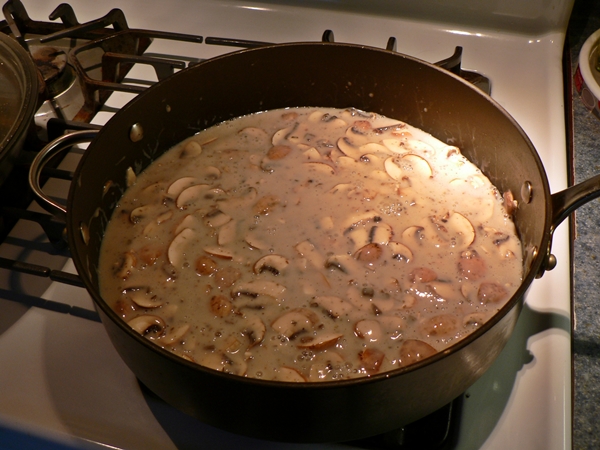 Heat soup mixture in pan to a low simmer.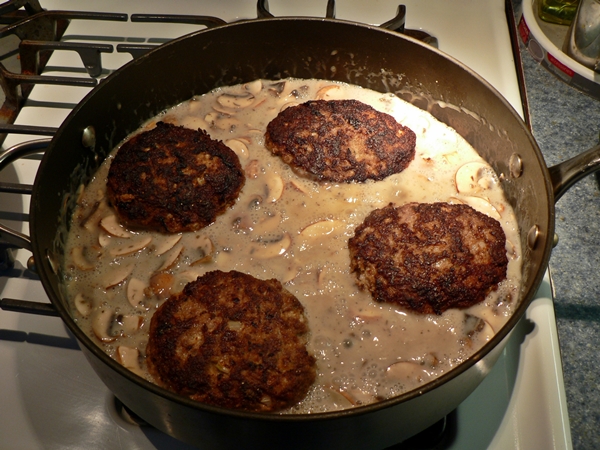 Add the patties back to the pan.Lower to a low simmer. Cover and simmer for 10 minutes. Turn patties over and simmer for 10 more minutes.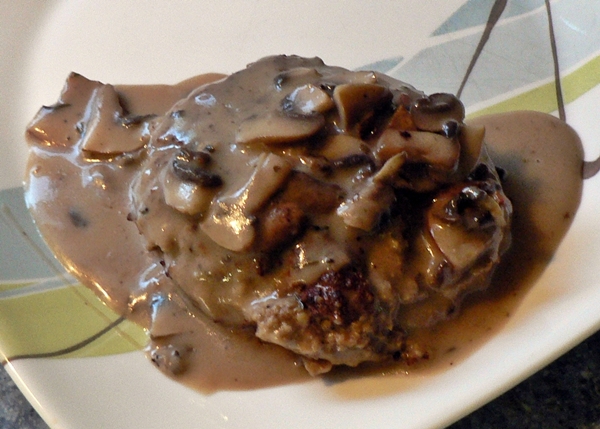 Serve with some mashed potatoes and a salad and you are al set.
Cooked By: Tom Corliss
——————————————————————————————————————————————————————————————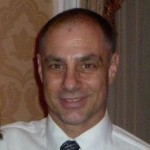 About Tom Corliss
Tom Corliss is a web publisher, internet marketer, and website developer, with 3 current websites, Home Information Guru.com, Home Selling Resources.com, and Simple-Food-Solutions.com. He also runs a home improvement company Corliss Property Enhancements. He has recently completed a new e-Book for anyone wanting to sell their home fast: Home Sellers Handbook
——————————————————————————————————————————————————————————————-
Check out our favorite Cook Books