Tom's Fish Cakes
Inspired from Real Simple: Dijon Fish Cakes with greens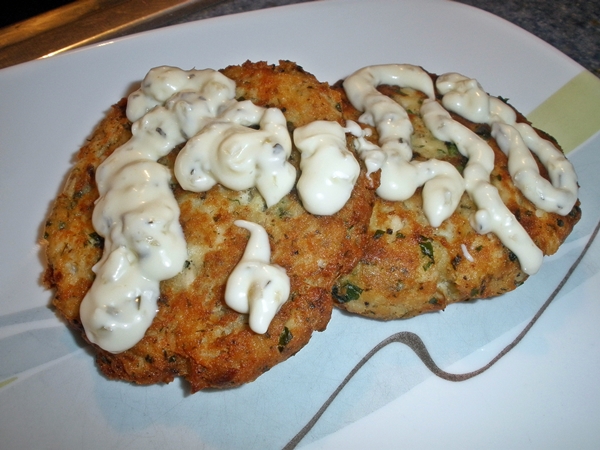 Tom's Fish Cakes
Author:
Simple-Food-Solutions.com Inspired from Real Simple
Ingredients
6 tilapia fillets, about 24 ounces total
½ cup light mayonnaise
2 large eggs
2 tablespoons spicy brown mustard
¾ cup Panko breadcrumbs
¼ cup fresh chopped parsley
1 teaspoon dried thyme
2 teaspoons dried dill weed
½ cup canola oil for frying
Instructions
Pre-heat oven to 400 degrees. Lightly spray a baking sheet.
Season the tilapia on both sides with salt and pepper. Layout the fillets on the baking sheet.
Cook the fish for 12 minutes.
Transfer cooked fish to a plate and refrigerate for about 30 minutes to cool.
With a fork, flake fish into small pieces.
In a mixing bowl combine the mayonnaise, eggs, mustard, parsley, thyme, and dill weed. Mix well.
Gently, fold in the tilapia and combine. Form into 8 patties. Place on a plate and cover with wax paper. Refrigerate patties for at least 30 minutes.
In a large skillet heat oil. Brown fish patties on each side for about 3 minutes each or golden brown.
Here are pictures from us cooking this recipe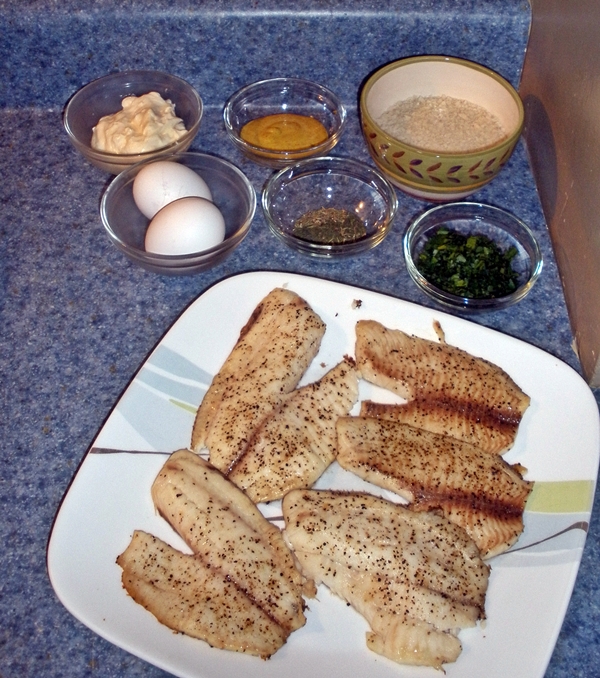 We gathered all of our cooking items. We did not take pictures of coking the tilapia in the oven.
To cook the fish, first season both sides with salt and pepper. Place fillets on a lightly coated baking sheet. Cook in a preheat 400 degree oven for 12 minutes. Transfer to a plate and cool in the fridge for 30 minutes.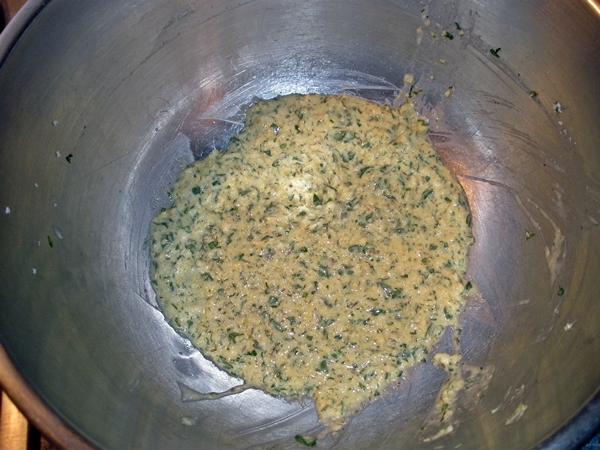 In a mixing bowl we combined: mayo, mustsard, eggs, parsley, tyme, and dill weed.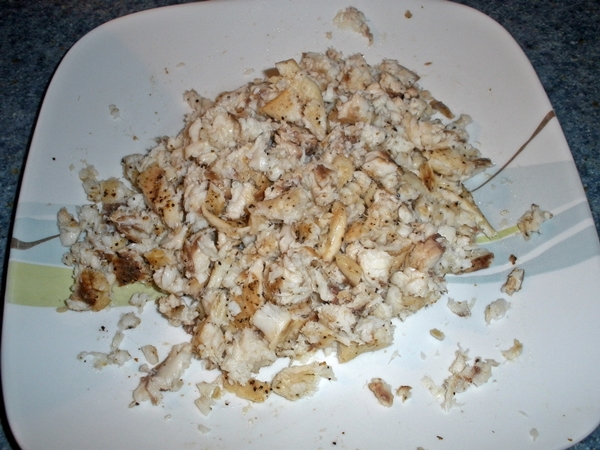 Using a fork, shred the talipia fillets into fine flakes.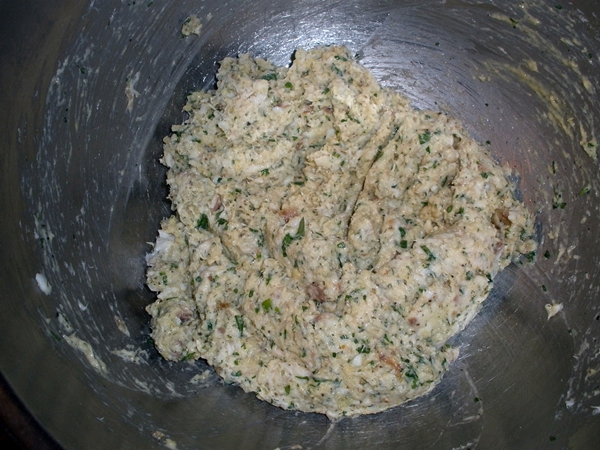 Add the fish to the mixture and gentally fold in.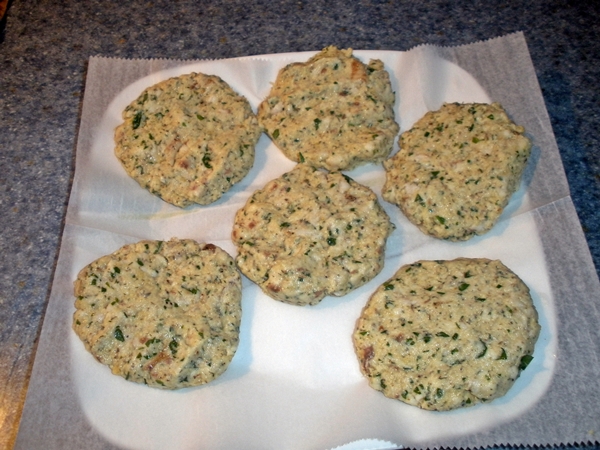 Form the mixture into 6 even sized patties and place on wax paper and a plate. Cover with more wax paper.
Place fish in the fridge for at least 30 minutes to help firm up the patties.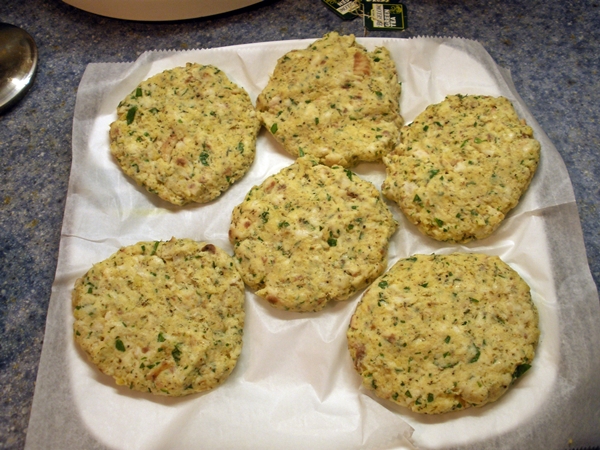 You can see that the patties will firm up nicely and slightly darken in color.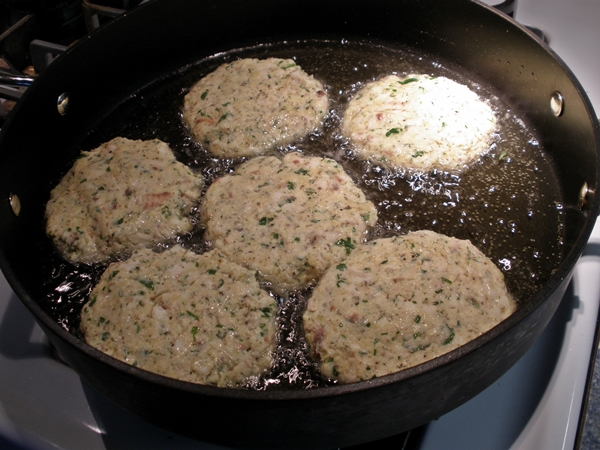 In a large skilet heat the oil for frying. Fry on the first side for about 3 to 4 minutes.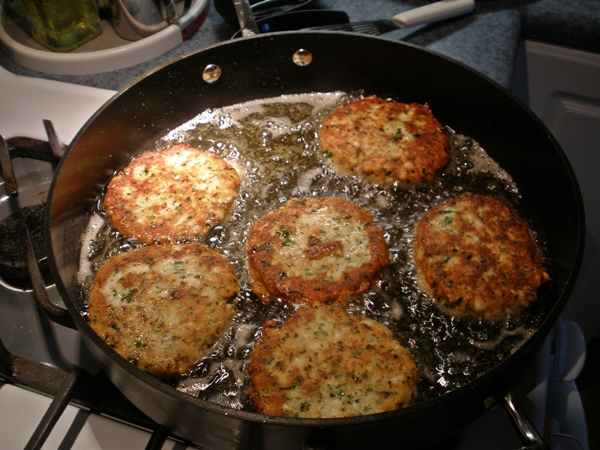 Flip over and fry on the second side for 2 to 3 more minutes. Drain on a papper towel before serving.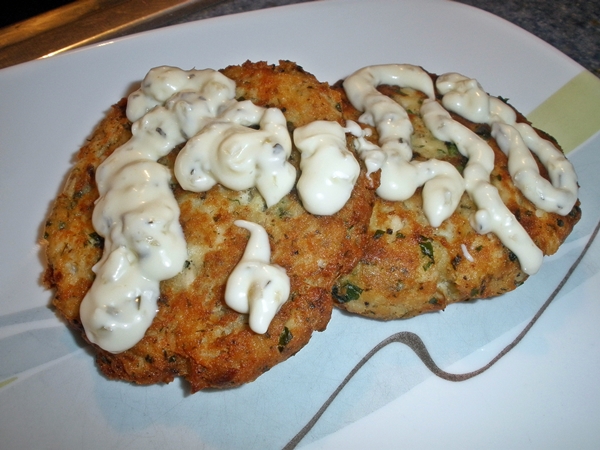 Cooked By: Tom Corliss
——————————————————————————————————————————————————————————————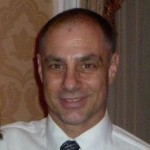 About Tom Corliss
Tom Corliss is a web publisher, internet marketer, and website developer, with 3 current websites, Home Information Guru.com, Home Selling Resources.com, and Simple-Food-Solutions.com. He also runs a home improvement company Corliss Property Enhancements. He has recently completed a new e-Book for anyone wanting to sell their home fast: Home Sellers Handbook
——————————————————————————————————————————————————————————————-
Check out our favorite Cook Books