Fall Time Fruit and Lettus Chopped Salad
Inspired from: Iowa Girl Eats recipe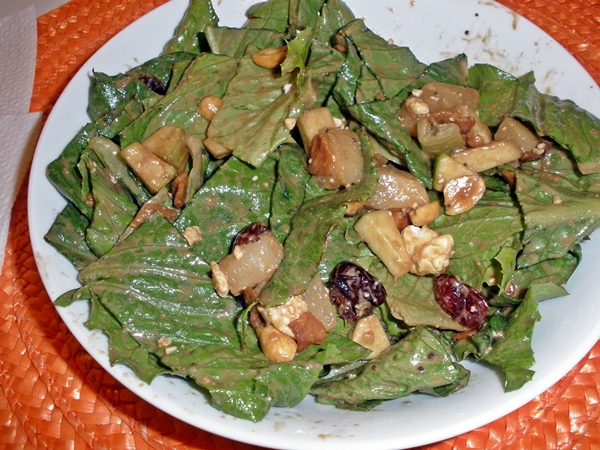 A nice salad with fall style fruit, nuts, feta cheese, and poppy seed Balsamic dressing.
Fall Time Fruit and Lettus Chopped Salad
Author:
Simple-Food-Solutions.com (Inspired from Iowa Girl Eats)
Ingredients
6 cups chopped romaine lettuce
3 sliced bacon, cut into small pieces with kitchen scissors
1 can pears, drained, chopped
1 apple, cored, chopped
¼ cup peanuts, chopped
¼ cup Craisins
¼ cup feta cheese
¼ cup poppy seed dressings
2 tablespoons balsamic vinegar
Instructions
In a small skillet, cook bacon until mostly crisp, About 4 minutes. Save 1 teaspoon of bacon grease.
In a large mixing bowl combine pear, apple, Craisins, peanuts, feta, poppy seed dressing, balsamic vinegar, 1 teaspoon bacon grease, and bacon. Add salt and pepper to taste. Mix well.
Add chopped romaine lettuce and completely coat lettuce. Serve.
Pictures from Us Cooking This Recipe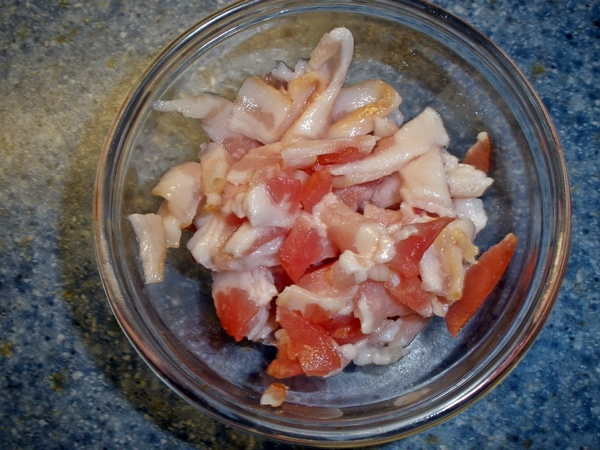 First off start by cutting up your bacon into little pieces. We use kitchen siccors.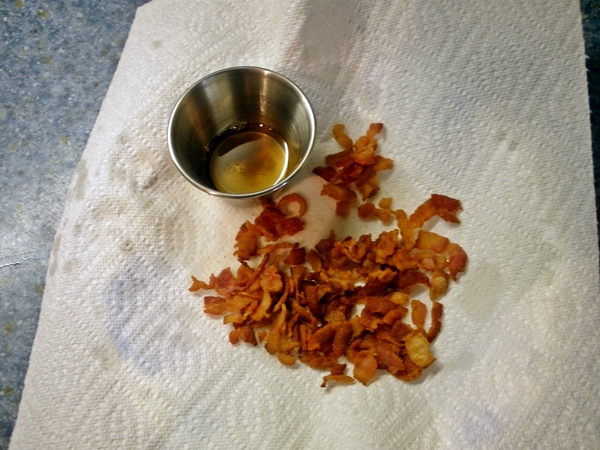 Brown the bacon for about 4 minutes, until it is crisp tender. Save 1 teaspoon of the bacon grease for the dressing.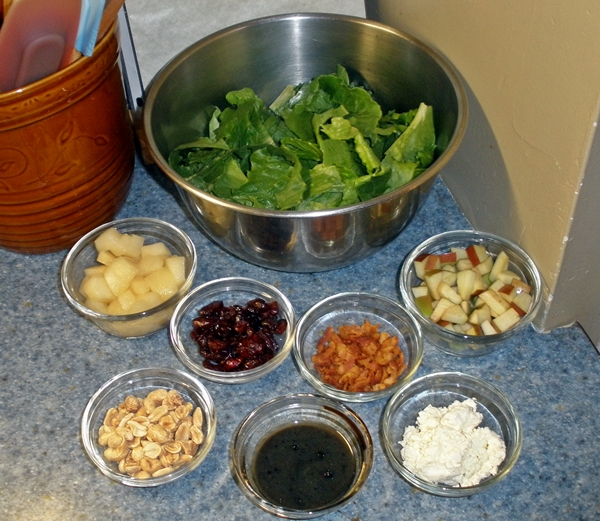 Gather up rest of the items that you will need for the salad.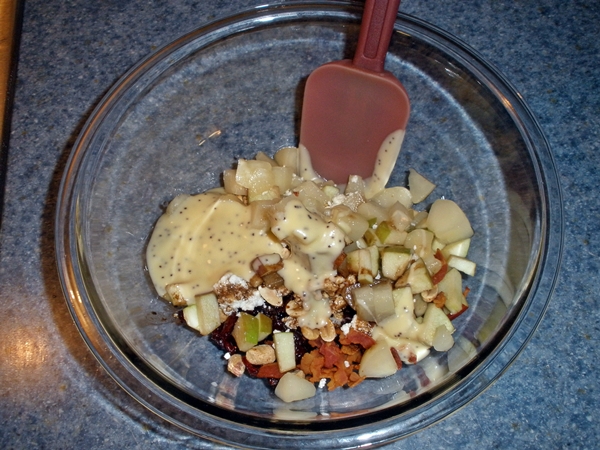 In a glass bowl, combine the pear, apples, craisins, peanuts, feta, poppy seed dressing, reserved bacon grease, bacon, and Balsamic vinegar.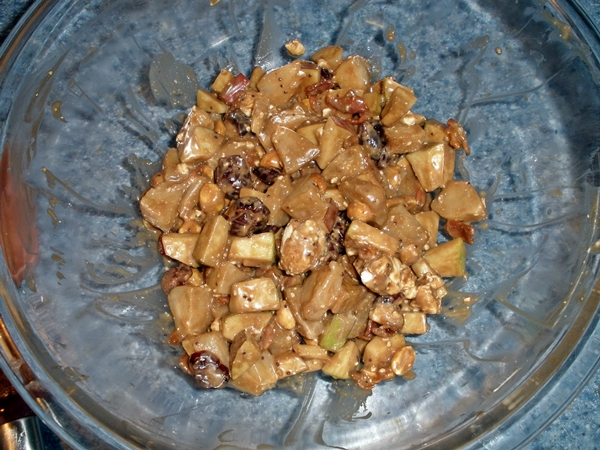 Mix well.
Transfer the toppings to the bowl with the lettus. Gentally toss with a large spoon to completely coat the lettus. Transfer to serving dishes.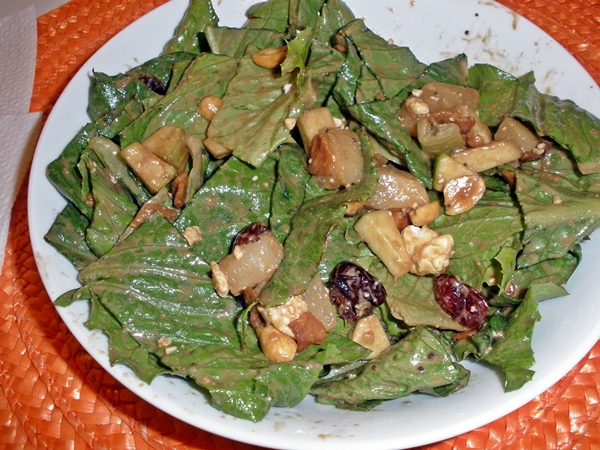 Cooked By: Tom Corliss
——————————————————————————————————————————————————————————————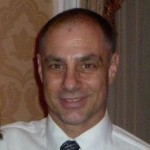 About Tom Corliss
Tom Corliss is a web publisher, internet marketer, and website developer, with 3 current websites, Home Information Guru.com, Home Selling Resources.com, and Simple-Food-Solutions.com. He also runs a home improvement company Corliss Property Enhancements. He has recently completed a new e-Book for anyone wanting to sell their home fast: Home Sellers Handbook
——————————————————————————————————————————————————————————————-