Beef and Bean Tacos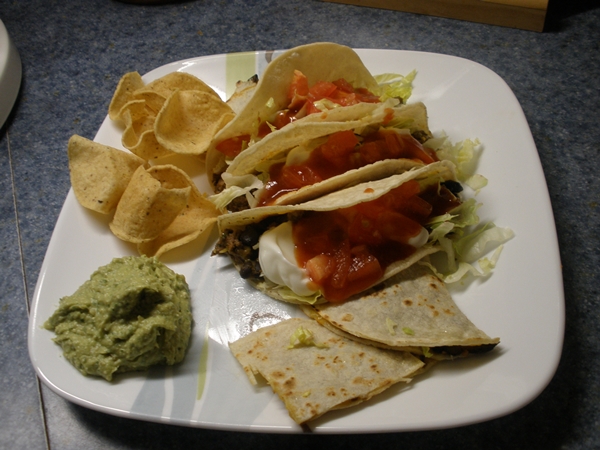 Beef and Been Tacos
Author:
Simple-Food-Solutions.com
Ingredients
1 pound ground beef
1 15 ounce can black beans, drained and rinsed
1 medium onion chopped
1 6 ounce can chopped green chilies
1 teaspoon minced garlic
½ cup water
¼ cup fresh chopped cilantro
1 serving Tom's Rockin' No-Salt Taco Seasoning
6 inch taco size flour tortillas
Mexican style cheese
Chopped tomatoes
Low fat sour cream or non-fat plain yogurt
Instructions
In a large skillet with medium heat, brown the ground beef with the onions, garlic, and chilies. Drain any fat.
Add water, taco seasoning, and beans. Mix well. Cook for 4 minutes. Toss in cilantro just before serving.
Warm flour tortillas in a dry skillet for 5 seconds per side.
Pictures From Us Cooking This Recipe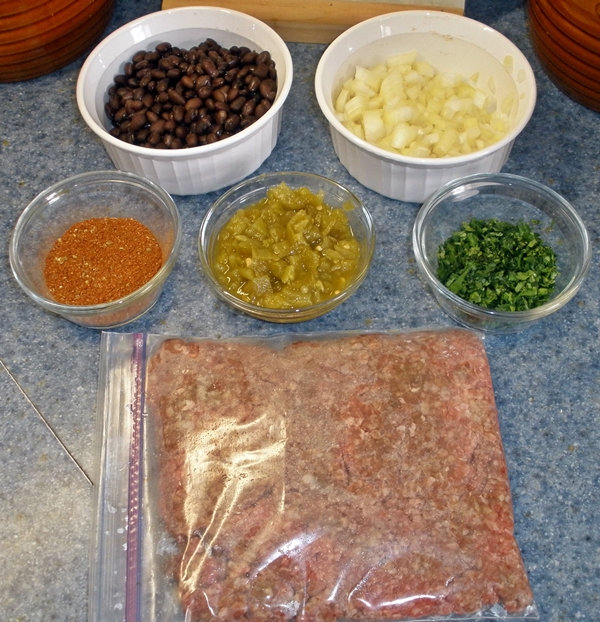 This recipe only has a few items but is very tasty if you like Mexican food. We used ground beef but any ground meat will do well.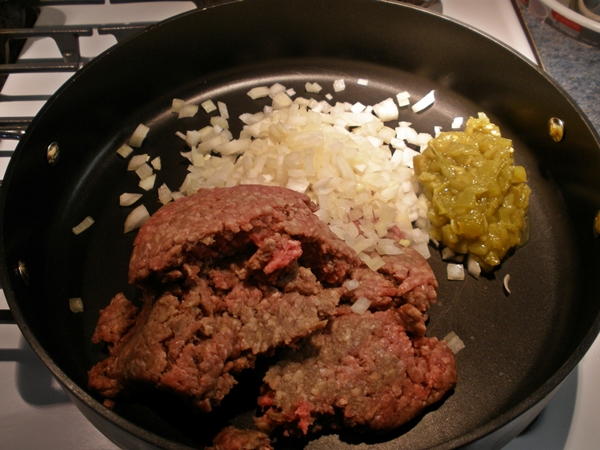 In a large skillet over medium high heat add the ground meat, onion, and chopped chili peppers.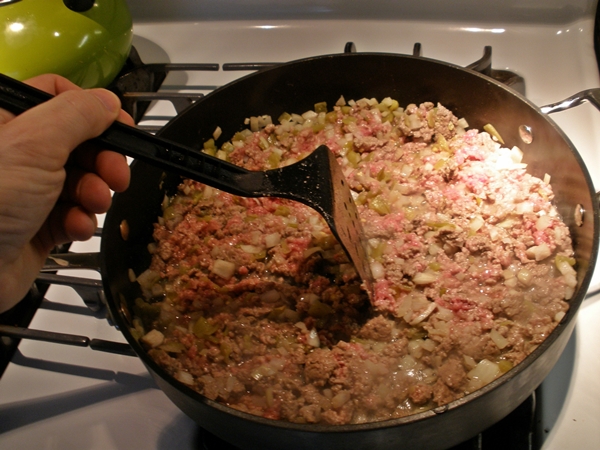 As the meat is browning, chop it up so it becomes loose pieces.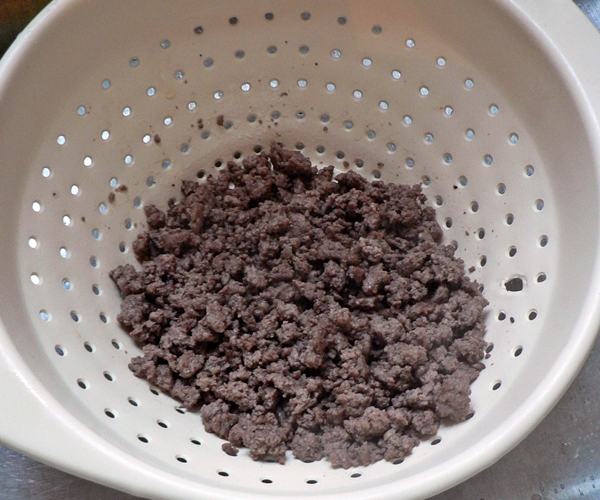 Cook meat until fully browned. This will take about 10 minutes. Drain any excess fat.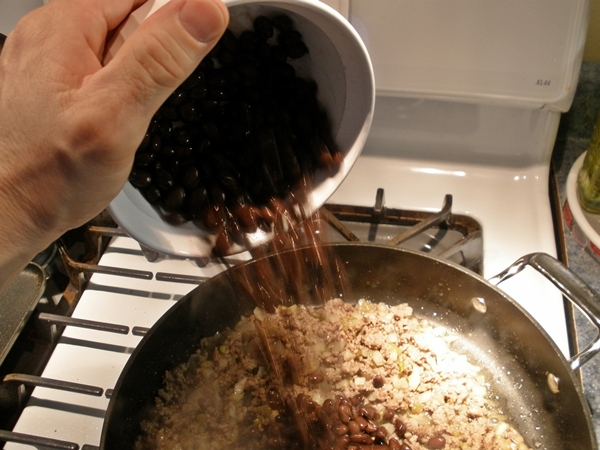 Return meat mixture back to skillet. Add the beans.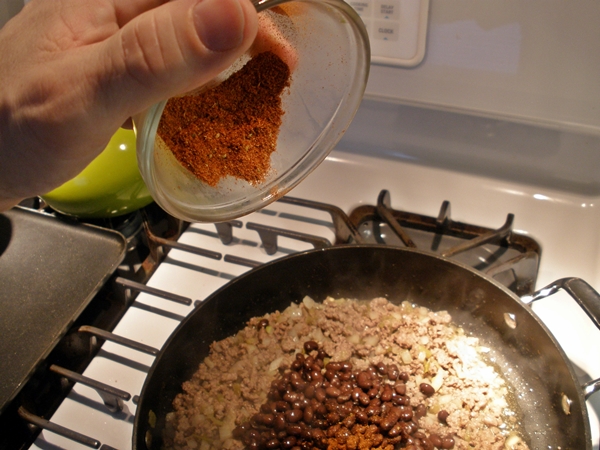 Add the seasoning mixture, garlic, and water. Bring to a simmer and cook for about 10 minutes, until the mixture comes to a more solid mixture. When the mixture has thickened add the cilantro.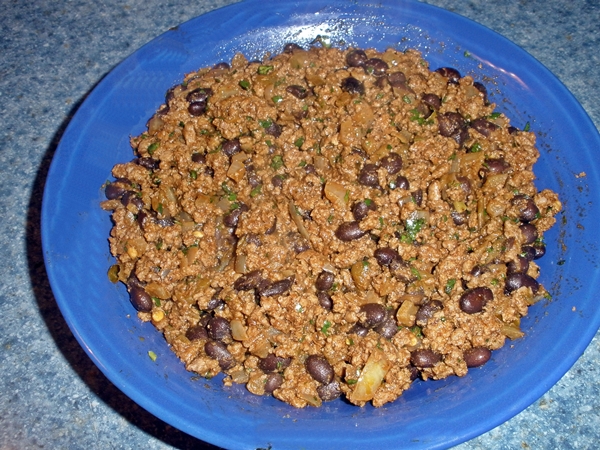 Looking good. Now time to assemble the tacos and eat up.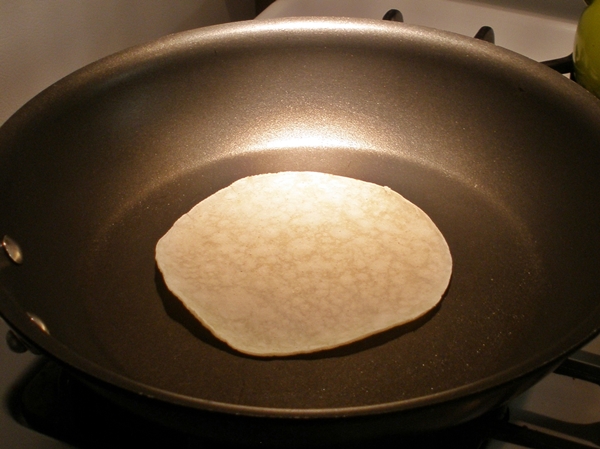 Warm each tortilla shell in a dry skillet for about 10 seconds per side.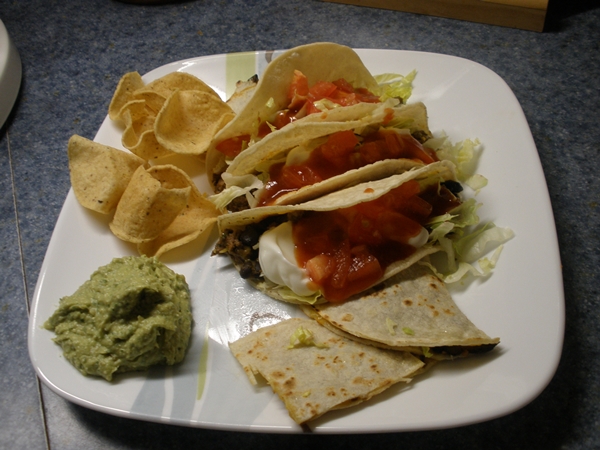 Fill up your tacos with your favorite topping. We use plain yogurt and sometimes low fat sour cream also for toppings.
Cooked By: Tom Corliss