Almond Dijon Salmon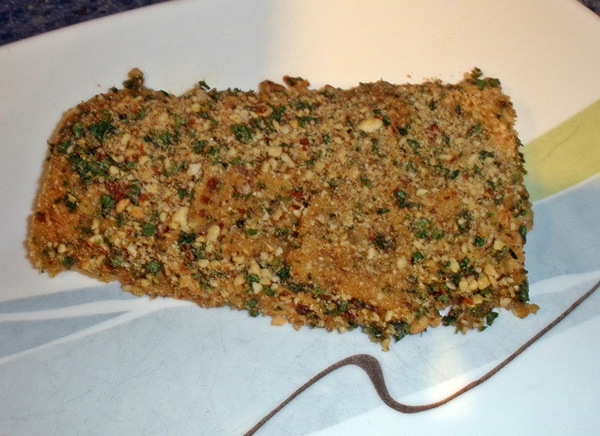 Almond Dijon Salmon
Author:
Simple Food Solutions
Ingredients
4 5 oz. salmon fillets
¼ cup butter, melted
3 tablespoons Dijon mustard
1½ tablespoons honey
¼ cup finely chopped Almonds (I use a food processor)
¼ cup breadcrumbs
4 tablespoons chopped fresh parsley
Salt and pepper
Instructions
Preheat oven to 400 degrees. Cover a sheet pan with foil and lightly spray.
In a small bowl, stir together butter, mustard and honey. Set aside. In another bowl, mix together bread crumbs, chopped Almonds, and parsley.
Season each side of the salmon with salt and pepper. Brush the top side of each salmon fillet with honey mustard mixture; Spread the bread crumb mixture over the mustard mixture and gently pat down to adhere.
Bake salmon 14 minutes. Serve.
Here are pictures from us cooking this recipe
Salmon is such a god fish and very healthy. We don't get to eat it as often as we would like just because it cost much more then other fish types. So when we do cok it we wnt to make sure it tast great and this recipe delivers on flavor!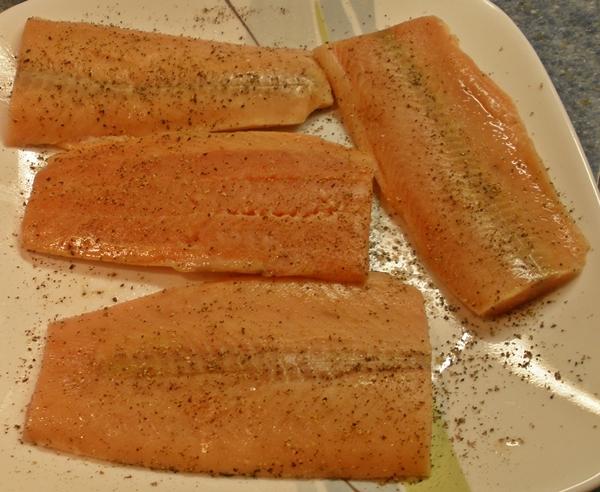 First pat the fish dry with paper towel, then add a little bit of salt and pepper to each side of the salmon.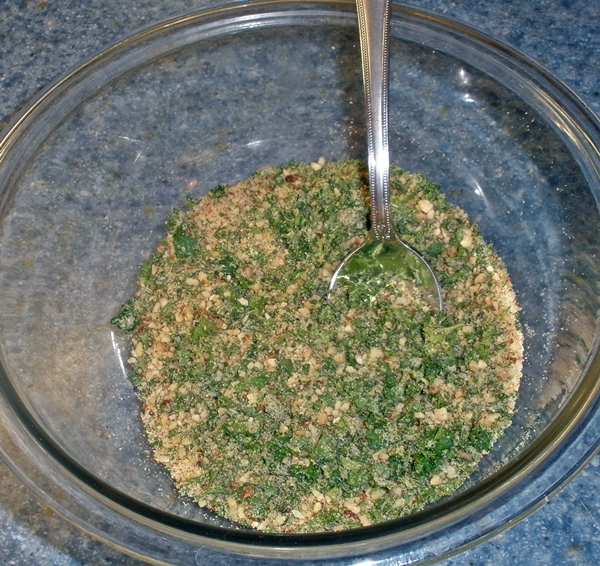 In a small bowl we made the bread crumb mixture with the almonds, parsley, and breadcrumbs.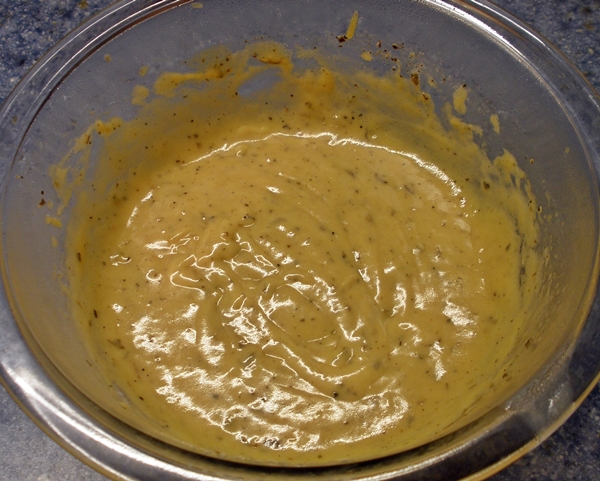 In another small bowl, we mixed the sauce by combining; melted butter, mustard, and honey.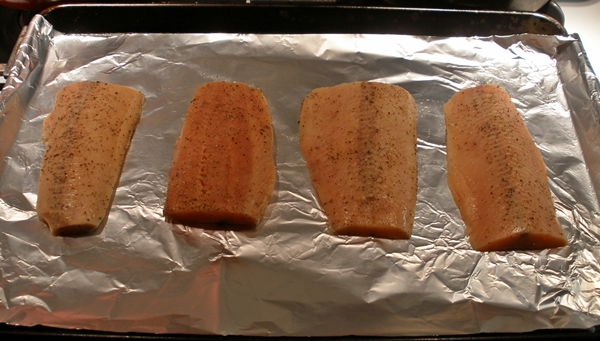 We lined a baking sheet with foil and sprayed with cooking spray. Then we gently laid out the fish fillets.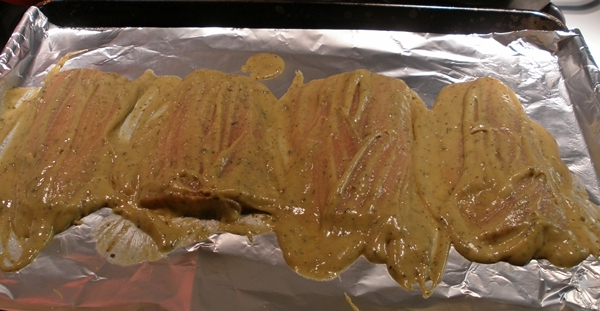 Next, using a basting brush, we coated the top side of the salmon with the mustard mixture.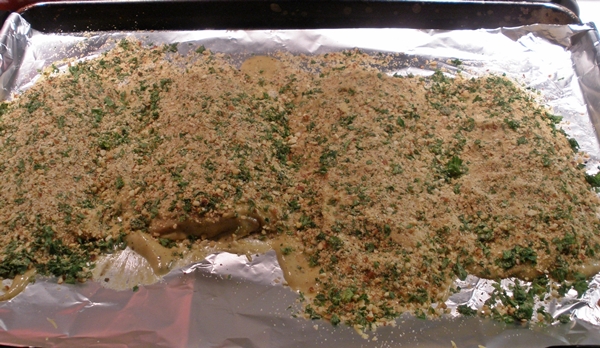 Lastly, spread the breadcrumb mixture over the top of the mustard mixture and gently press to keep the topping in-place.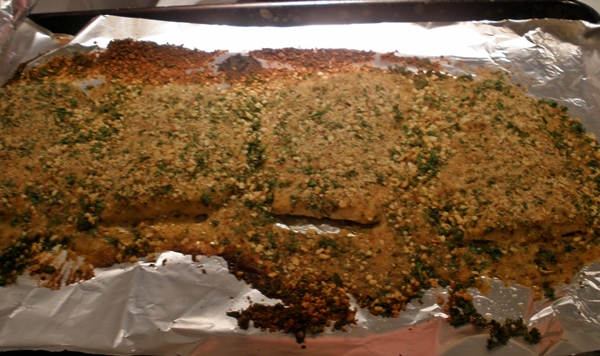 Here is what the salmon looked like after coming out of the oven. We normally serve salmon with some kind of light rice, orzo, or quinoa based salad.
Cooked By: Tom Corliss